Squeezing out more performance out of my game Speebot by optimizing my game engine YUME.
After some testing, I can finally conclude that my game can be run on an average gaming PC in at least 5 separate windows at more than an acceptable framerate. The scene is a flythrough of a game level, and it utilizes most of the engine's capabilities, such as dynamic shadows, lighting, water reflections, particles and skeletal animation.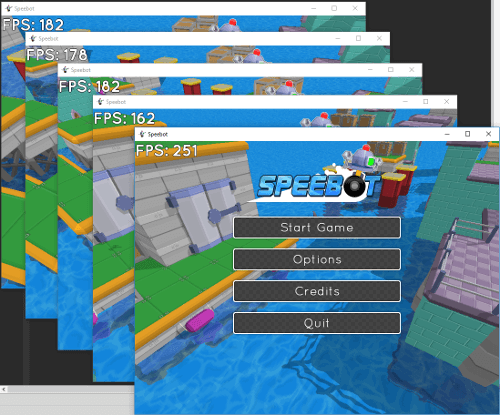 Perhaps a bit of an overkill, but it sure feels good.
World 1 of Speebot is nearing completion! As I've mentioned earlier, there will be 4 worlds altogether, totaling in 200 levels (and perhaps a few secret ones).