Hi again!
There has been quite some progress on Speebot since my last post. First of all, I've finished working on World 3 and am on my way to finishing World 4. The closer I'm getting to the end, the more time it takes to design a single level because of the increasing complexity and difficulty.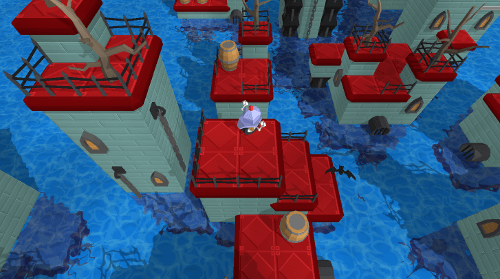 The new levels, as always, include new gameplay mechanics, items, and combinations of everything the player has encountered so far.
Besides that, there have been various improvements to the game itself, including better analog stick sensitivity and an addition of top-down shadows. Ever since I've published the early gameplay videos, people have been asking for an option to have the character's shadow fall directly downwards.
I am personally not convinced that this improves the gameplay, but added the option anyway for accessibility reasons. It can be now toggled in the Settings menu, and is specifically presented before the player plays the very first level of the game for the first time.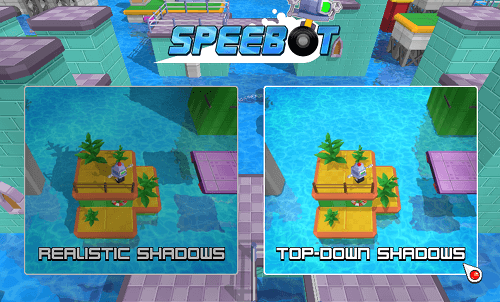 I've also made a lot of progress on the soundtrack for the game - the music for all worlds except the fourth one is complete. That means I'm almost done with this, too!
Speebot has been successfully Greenlit on Steam and will be published there when it's ready for release. Thanks to everyone who voted!
Lastly, Steam is having a Summer Sale until the 5th of July. Be sure to grab my game Hypnorain while it's 80% off!